Hello
At Dear Green we roast coffee! We train and educate. We grind, brew and share. We pursue excellence in coffee. We work with community. We ensure every coffee we source meets our ethical policies and we proudly visit coffee producers personally to ensure this! We roast to maximise the sensory tasting experience. Every bean is well considered, well sourced and only sold if it meets our QC tolerances. We're obsessed!  We LOVE coffee!
Our roastery and SCA training space is easily accessible, located in central Glasgow - just a stone's throw away from the legendary music venue and marketplace, the Barrowlands.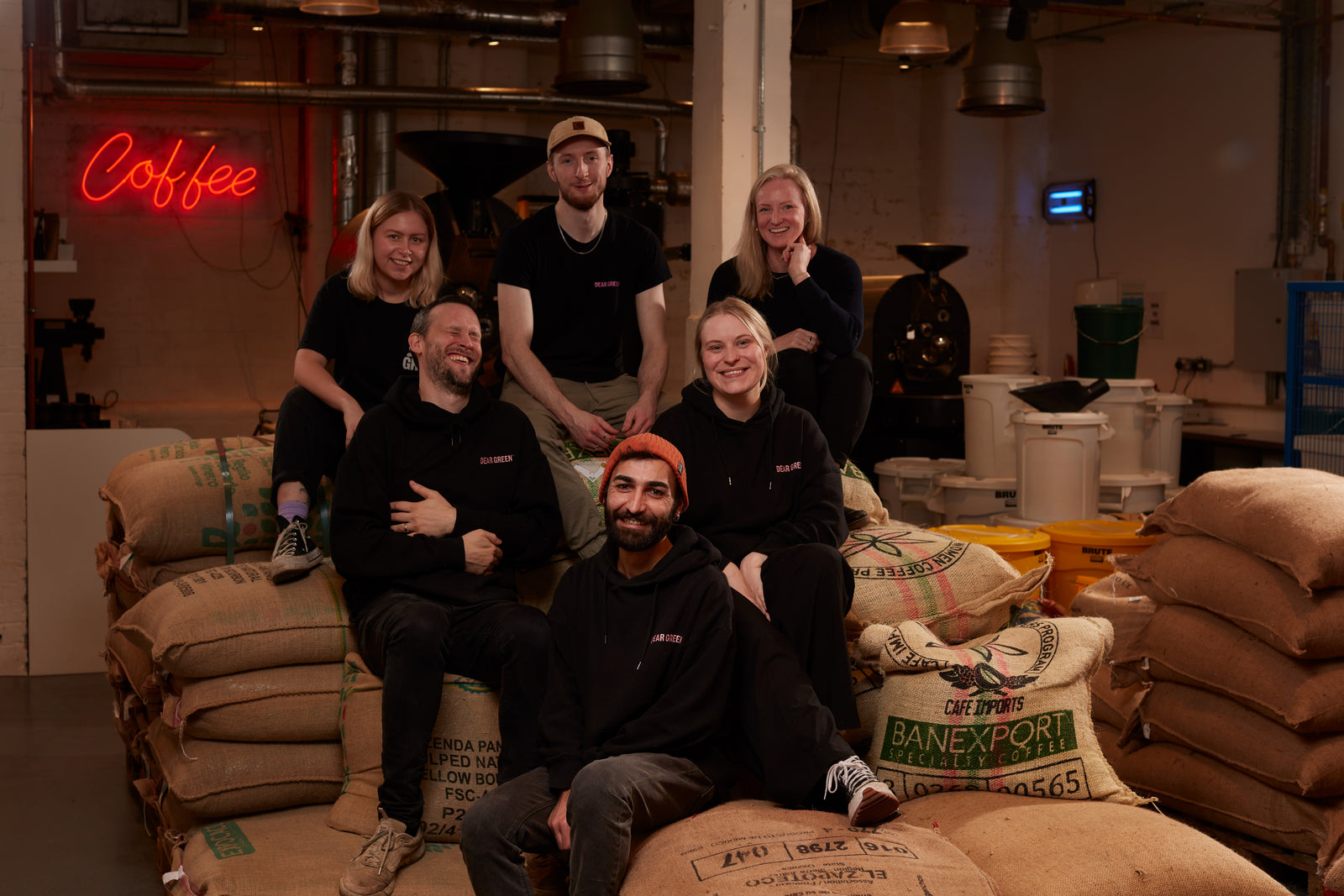 We're encouraging you to join us in approaching your festive bargain hunt differently by shopping local, supporting independents and shopping with companies who are authentically good, both environmentally and socially. SO DEAR GREEN FRIDAY IS GO! And we wouldn't have it any other way. Enjoy 15% OFF our entire range of coffee beans from Friday 24th November to Sunday 26th November! Use code DEARGREENFRIDAY.