Hello
At Dear Green we roast coffee! We train and educate. We grind, brew and share. We pursue excellence in coffee. We work with community. We ensure every coffee we source meets our ethical policies and we proudly visit coffee producers personally to ensure this! We roast to maximise the sensory tasting experience. Every bean is well considered, well sourced and only sold if it meets our QC tolerances. We're obsessed!  We LOVE coffee!
Our roastery and SCA training space is easily accessible, located in central Glasgow - just a stone's throw away from the legendary music venue and marketplace, the Barrowlands.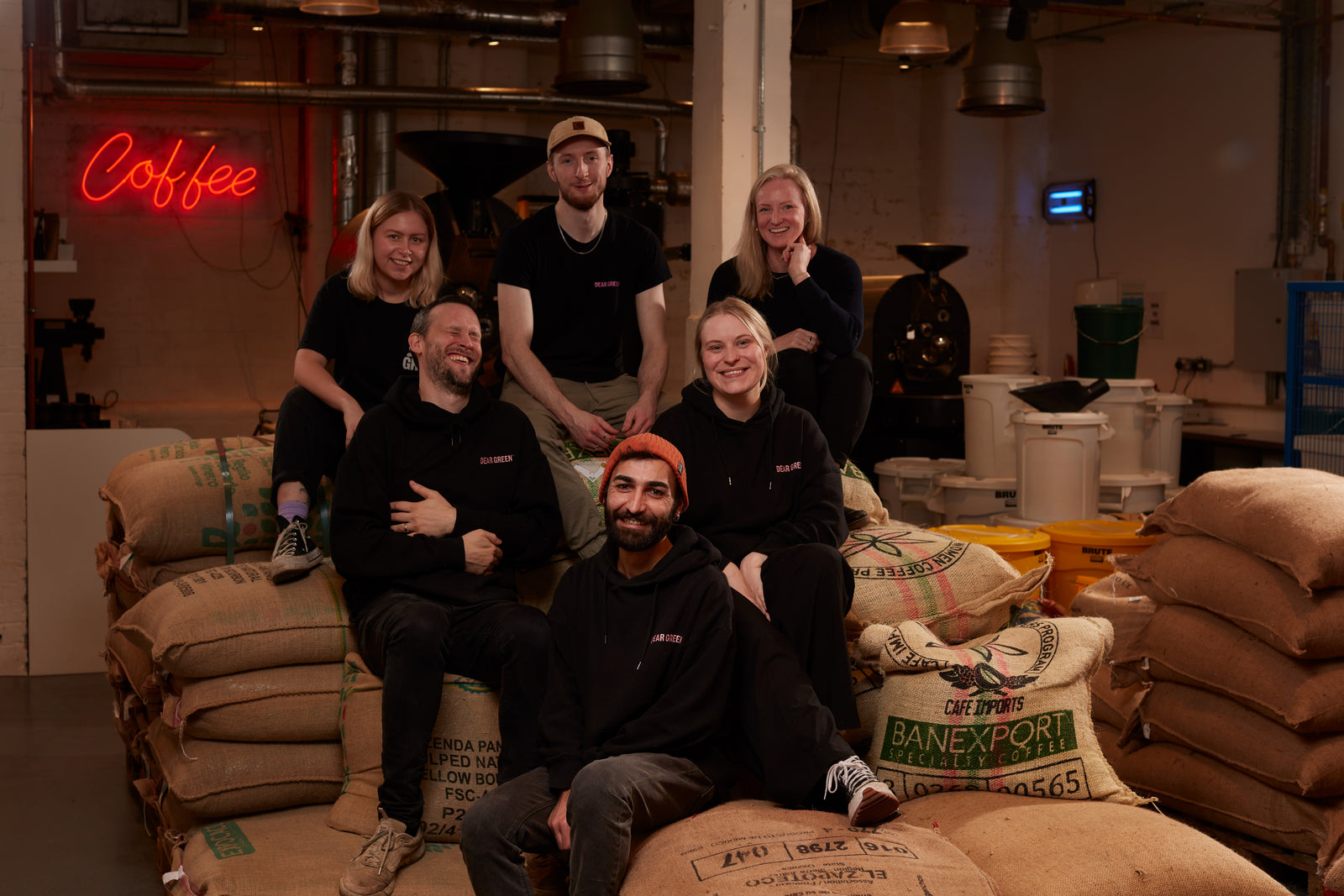 Nowadays there's a plethora of different coffee beverages available on menus across the globe, and even as we write this, we're finding that there's some we've never heard of. Gibraltar anyone? In this blog we'll take a look at some of these beverages and de-mystify what they really are.